The Goodreads Tag is a tag that was going around Booktube ages ago! I really loved the questions so I made a note to do it on the blog. Well, I guess I'm finally doing it!
I love Goodreads! I'm one of those people who are lost when it goes down. It's my go to source for book information and where I keep track of my massive TBR pile! I also use it as a reference of what books I own so I don't buy multiple copies on accident. It still happens sometimes, because as much as I love Goodreads, I'm terrible at keeping it updated. I do update what I've read every couple of weeks or as soon as I have reviews written.
This tag consists of twelve questions, so let me open Goodreads in my browser and let's answer them!
1. What was the last book you marked as 'read'?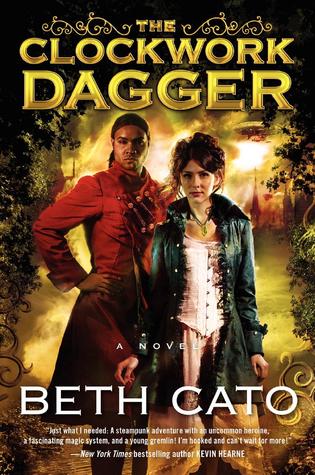 My most recently finished book would be The Clockwork Dagger by Beth Cato! It was an amazing steampunk fantasy novel! I FREAKING LOVED IT! You all should check it out when it releases next week!
2. What are you currently reading?
I'm currently finishing up the last of my September review books so I'm reading two books at once: As Long As You Love Me by Ann Aguirre and Winterspell by Claire LeGrand! I'm loving both of them so much!
3. What was the last book you marked as 'To Read'?
According to Goodreads, the last book to be added to my To Read shelf is Helen and Troy's Epic Road Quest. It's a Greek mythology themed road trip book that I hear is hilarious! I can't wait to pick up a copy!
4. What book do you plan to read next?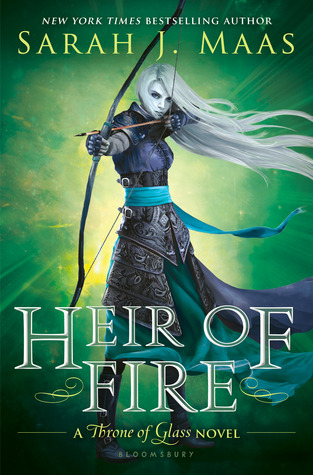 I went to Sarah J. Maas's signing in Naperville yesterday, so I was finally able to pick up my copy of Heir of Fire. I'm both excited and anxious to start this! I've heard that it is amazing but I've also heard that it will give me all of the feels.
5. Do you use the star rating system?
I do! I use a 5 star rating system where 1 Star means I hated it and 5 Stars mean "ZOMG! I LOVED THIS! GO READ IT!".
6. Are you doing a 2014 Reading Challenge?
I am! Since I am in grad school I decided on a goal of 52 books for 2014 which is a book a week. I've currently read 47 out of the 52 so I'm a bit ahead of schedule. :)
7. Do you have a wishlist?
Not on Goodreads, but I do have one on Amazon.
8. What book do you plan to buy next?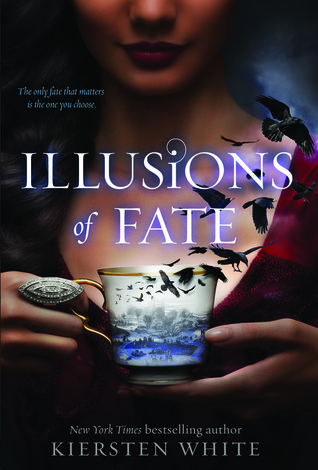 Since it finally comes out tomorrow, I'll be buying Kiersten White's Illusions of Fate! I can't wait to read it!
9. Do you have any favorite quotes, would you like to share a few?
I have lots of favorite quotes. So many, in fact, that I wrote a whole post on it a few weeks ago. But I'll go ahead and share two more here.
"

One must live as if it would be forever, and as if one might die each moment. Always both at once.

"

–

Mary Renault,

The Persian Boy
"The universe is exactly the size that your soul can encompass. Some people live in extremely small worlds, and some live in a world of infinite possibility."
― Kevin Hearne, Hounded
10. Who are your favorite authors?
Oh, that's a tough question because I have many favorites. A few that I can name off the top of my head are: Kevin Hearne, Ilona Andrews, Garth Nix, Robin McKinley, Patricia C. Wrede, Brandon Sanderson, Victoria Schwab, Scott Lynch, Mary Robinette Kowal, Rick Riordan, Marissa Meyer, J. K. Rowling, Rachel Aaron, and J.R.R. Tolkien.
11. Have you joined any groups?
I'm part of several groups and most of them are book clubs and read-a-thon groups. The ones I participate in the most are the Booksplosion Book Club and #AYEARATHON. I'll leave a link to the full list here.
12. How many shelves to do you have on Goodreads?
I currently have fourteen shelves, but I expect there will be way more in the future.
Well, that's the Goodreads Tag! If you want to do this, consider yourself tagged! If you do do it, leave a link in the description so I can check out your answers!
Coblogger
at
Spines & Covers
Jessie is a book nerd who will inevitably be crushed by her TBR pile. When she's not reading, she's a grad student trying to add the three letters PhD to the end of her name in the name of science. The rest of her free time is usually spent watching Marvel movies and Doctor Who episodes. Follow Jessie on
Goodreads
.
Latest posts by Jessie H. (see all)